We offer classes for all abilities. Each class offers a different approach and training experience. With our trainers knowledge and encouragement alongside your work ethic we can give you a fun experience of training.
High Intensity Interval Training, at its best!
Short, high, intense intervals followed by shorter recoveries to maximise your training time! See improvements in your aerobic fitness and change in your body shape with this fantastic method of training. Using body weight exercises, functional equipment such as battle ropes, kettle bells, suspension straps and weight sleds. See an increase in your BMR, reduction in Body Fat and the exercise 'High' will take you to new level of fitness.
Conditioning you, for life!
A great combination of body weight exercises and kettle bell exercises in partnership with the awesome functional equipment we have, this class is perfect for increasing cardiovascular fitness whilst promoting strength gains, range of movement improvements and overall great body transformation.
Pre-work conditioning
A Multilayered class, conditioning the whole body with a combination of mobility, structured sets and high intensity circuits
Strengthen, sculpt and stabilize
The perfect class to hit Quads, glutes, hamstrings, abs and lower back. This session will help sculpt and strengthen your lower body including your core to maintain a great, positive, proud posture and pins to die for!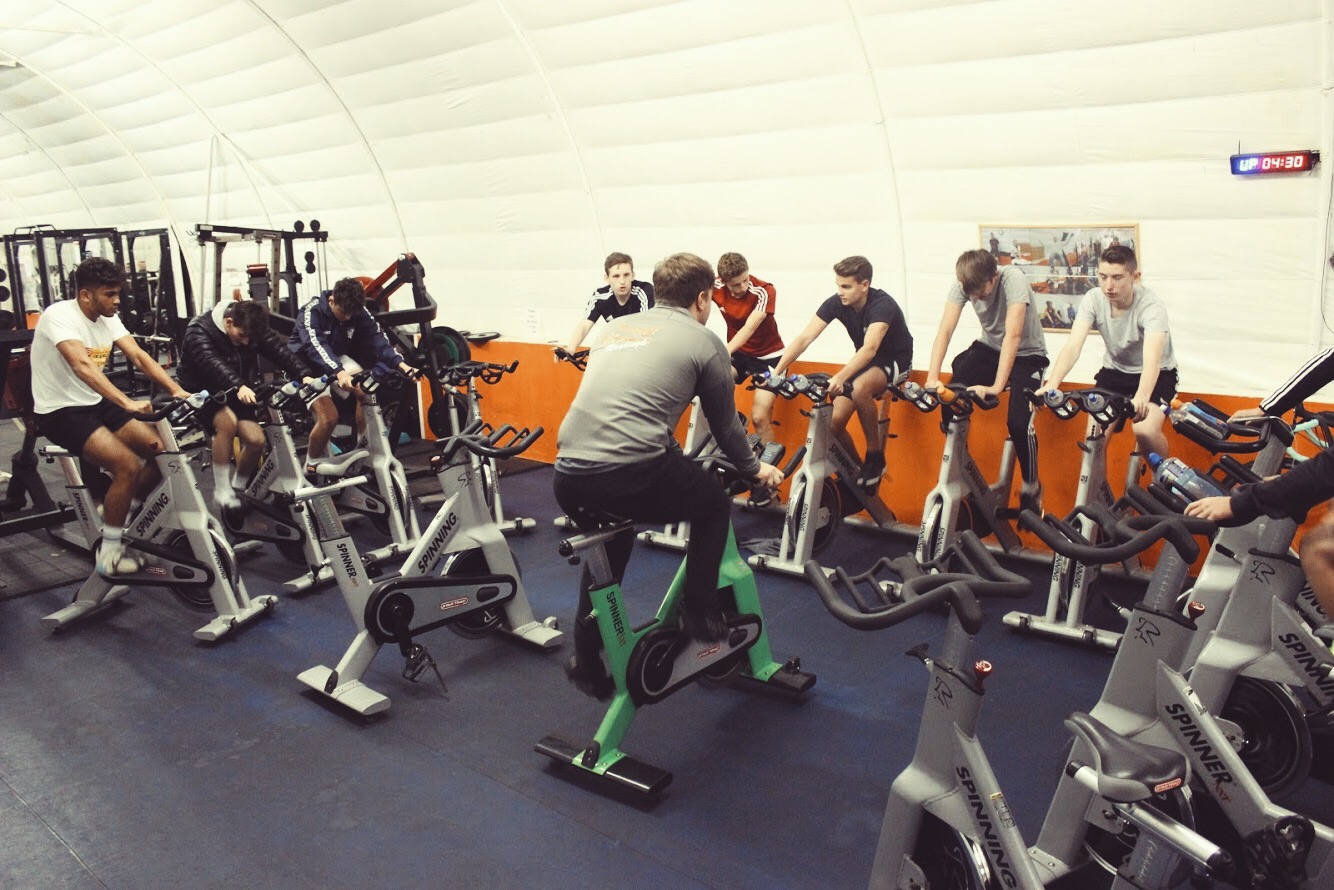 Interval Training whilst you pedal, PEDAL IT!!
Using the highly recognised indoor cycles, take part in our intense, highly effective group cycling class. The simplest way to interval train, three commands, EASY, MODERATE and MAD! Push yourself to gain a great cardiovascular workout burning many calories whilst strengthening your core and entire lower body at the same time!
create a supple, energised mental and physical well being.
our yoga instructors will help you improve your balance, CO-ORDINATION and mobility in a relaxed, happy, calm environment